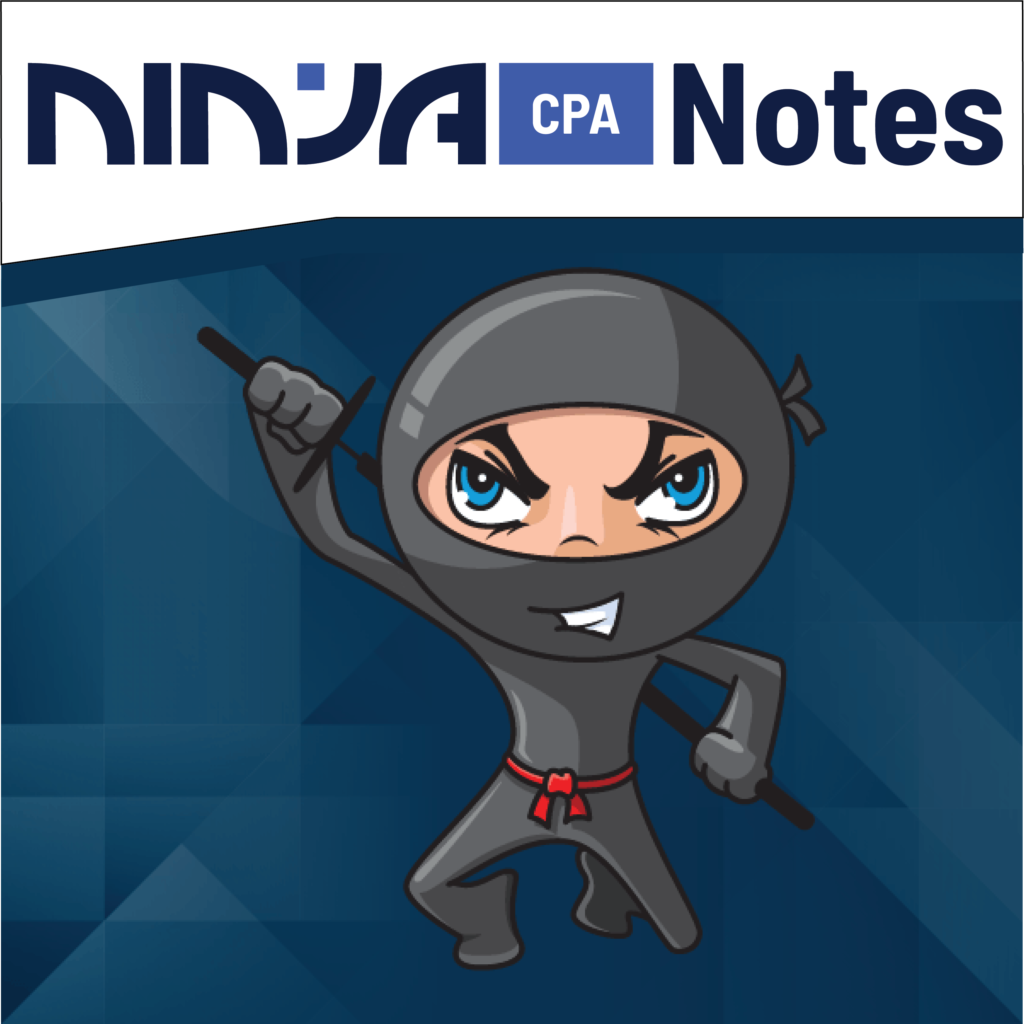 Get Your Free CPA Notes
FAR, AUD, REG, or BEC
Download a full chapter of NINJA Notes from each CPA Exam.
"NINJA Notes – printed out the notes and used them as a knowledge check closer to the exam. Information is high-level, so you can quickly run through and get a comfort level on what you should go back to review in detail."

– Olga Timirgalieva, Elijah Watt Sells Award Winner
NINJA Notes are the #1 CPA Exam Notes for a reason.
It's as simple as:
Study the Notes
Re-Write the Notes
Pass & Enjoy Your Life
Integrate the NINJA Notes into your CPA Study Plan, and read them as often as possible before your exam.
Hate taking CPA Exam notes? We've got you covered.
Rewrite the NINJA Notes one week before your exam, and walk into any CPA Exam brimming with confidence.
FAR Notes = 122 pages
AUD Notes = 82 pages
BEC Notes = 86 pages
REG Notes = 122 pages
2024 TCP, ISC, and BAR Notes coming soon!
The NINJA Notes are built on the N.I.N.J.A. Framework:
Nail the Concepts
Intense Notes
Non-Stop MCQ
Just Re-Write Your Notes
All Comes Together
NINJA Notes are included with both Study Paths for $67.
Yes, There Are Two Paths You Can Go By…
NINJA CPA Review is a complete course that has also been the #1 CPA Review supplement for over a decade.
One product, two ways it can be used to study.
How would you like to use NINJA?

You plan to use NINJA CPA Review as your 'one and only.' It will be your primary set of study materials that you will conquer the exam with.

You plan to use NINJA alongside another set of study materials you have already purchased. (Becker, Wiley, Roger, Surgent, etc.) Therefore, you will be supplementing that course with NINJA.