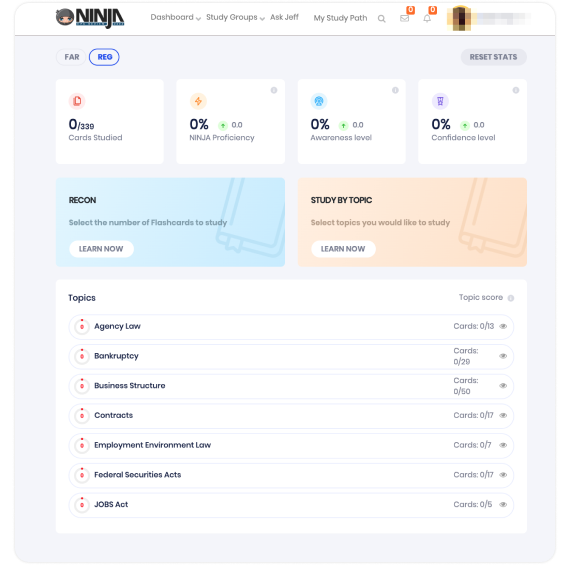 NINJA Flashcards
NINJA Flashcards is an intuitive platform designed specifically for NINJA Monthly subscribers. It is pre-loaded with around 300 flashcards to help you.
It allows you to rate your own proficiency with each card so that you can focus only on those that you don't know as well.
You can let the flashcards randomly appear to you as well, or you can focus exclusively on certain topics.
NINJA Flashcards also allows you to add your own cards to the mix.
Ready To Roundhouse Kick The CPA Exam?