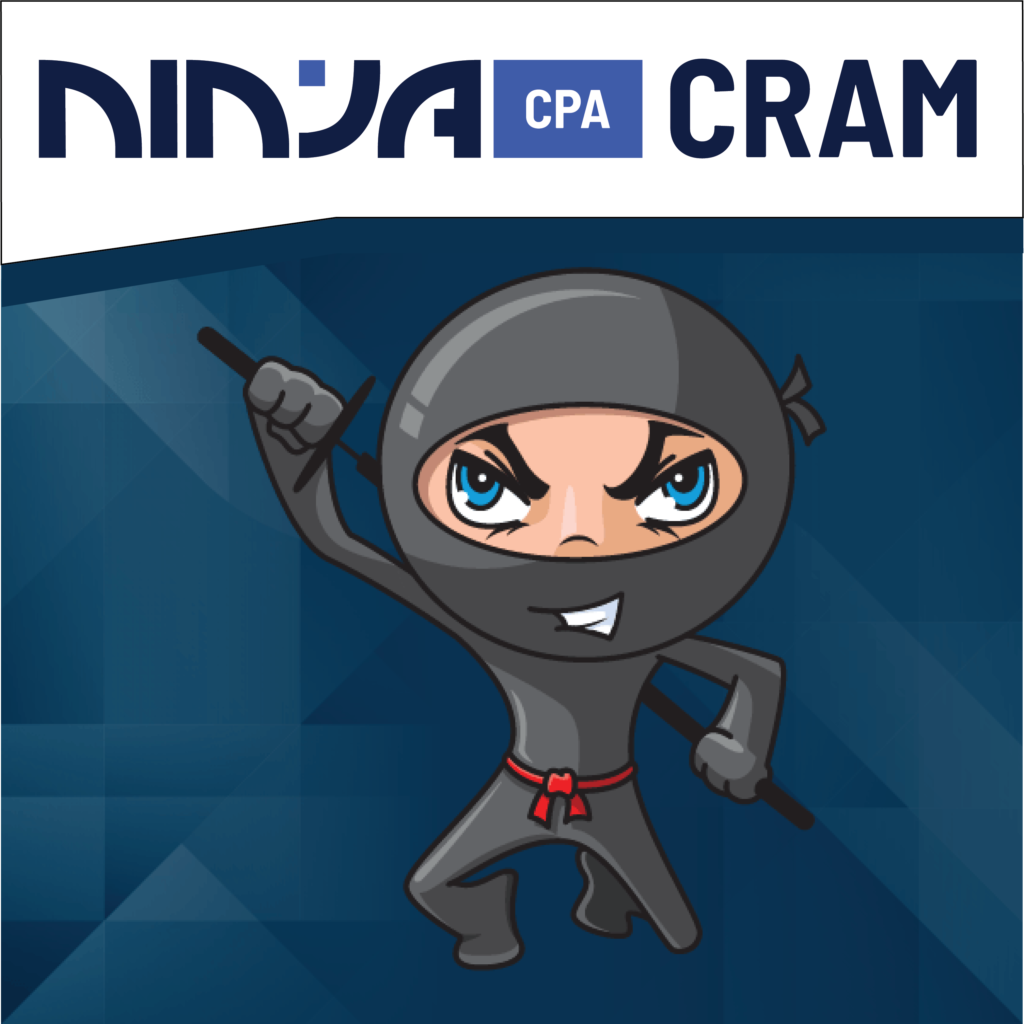 Get Your Free CPA CRAM
FAR, AUD, REG, or BEC
No Credit Card Required – Only Your Best Email for Your Login
Watch a full NINJA CRAM topic from each CPA Exam.
"I have sampled other review courses, and they are either boring (expensive course), or they can keep your attention but may be hard to follow because there isn't anything to reference besides scribbling on a whiteboard (expensive course). NINJA Mike is the best, and the Excel that goes along with his stuff is great for visual learners."

– r/CPA
NINJA CRAM will turn weaknesses into strengths – in one weekend.
NINJA CRAM will leave you confident and ready for whatever the AICPA throws at you on the CPA Exam. You can knock out the NINJA CRAM sessions on a Saturday and still have time for some weekend fun. 😀
In addition to the videos, NINJAs get access to the Excel files used in each NINJA CRAM session.
FAR CRAM = 13 hours
AUD CRAM = 10 hours
BEC CRAM = 8 hours
REG CRAM = 9 hours
2024 TCP, ISC, and BAR CRAMs coming soon!
Our NINJA CRAM is built on the N.I.N.J.A. Framework:
Nail the Concepts
Intense Notes
Non-Stop MCQ
Just Re-Write Your Notes
All Comes Together
NINJA CRAM sessions are in-depth and thorough, but clocking in at around 1/5 the length of our Sparring lectures, they don't lose sight of what they are: a CRAM course.
NINJA CRAM is included with both Study Paths for $67.
Yes, There Are Two Paths You Can Go By…
NINJA CPA Review is a complete course that has also been the #1 CPA Review supplement for over a decade.
One product, two ways it can be used to study.
How would you like to use NINJA?

You plan to use NINJA CPA Review as your 'one and only.' It will be your primary set of study materials that you will conquer the exam with.

You plan to use NINJA alongside another set of study materials you have already purchased. (Becker, Wiley, Roger, Surgent, etc.) Therefore, you will be supplementing that course with NINJA.