NINJA CPA Review is the ONLY USA CPA Review course that truly understands the Needs and Dreams of Indian CPA Candidates.
Why? We are the ONLY USA Course with an Indian Lead Professor.
The NINJA Story In A Nutshell
Living in India, you have a tough choice to make: CA or CPA.
Wait 5 years to become a Chartered Accountant or get your US CPA now?
It's an easy answer: Become a CPA.
Why? The US CPA designation is universally-recognized.
Here's the sad truth about the CA: No one in the United States knows what it is.
You might find that hard to believe, but if you walked into any Big 4 firm or Fortune 500 company, and asked 100 people if they knew what a Chartered Accountant was, 99 would have no idea. They all know what a CPA is. Why spend all of that time and effort to earn a designation that no one understands exactly what that is outside of your own country?
If you want to work for Big 4, you need to be a CPA.
Let's talk about CPA Review in India.
Other US CPA Review courses send their books to a local reseller in India and charge $1,000.
NINJA did something very different – and it's what sets us apart (besides only charging $67 a month – more on that later).
We found an amazing CPA Professor in India and hired him to be our lead CPA professor.
We call him 'NINJA Mike'.
You might be thinking "Mike is not a very Indian name". We changed his name because he's so good, that "big" competitors will try to steal him from us.
So, who is NINJA Mike?
NINJA Mike is a CPA and also scored Top-5 in the World on the CMA Exam.
He's smart. He lives in India. He's from Big 4. He loves to teach CPA and CMA.
He's also one of the nicest people we've ever met.
Some smart teachers are intimidating. Not NINJA Mike. He loves helping people pass the CPA and CMA exams In short, he's been where you've been, and he's gone where you want to go: Big 4.
Contrary to popular belief, and the so-called "CPA Review Review Sites," NINJA CPA Review is NOT simply a supplement.
NINJA began as a supplement supplier back in 2010 initially offering our cornerstone Study Guide & Planner. Over the years, our study materials (we like to call them 'study weapons') expanded weapon by weapon into a full-fledged CPA Review Course which now has more to offer than every course on the market.
But enough about us…
NINJA Mike teaching FAR.
NINJA Mike teaching AUD.
NINJA Mike teaching REG.
NINJA Mike teaching BEC.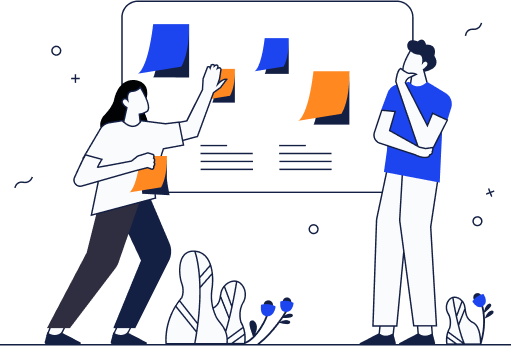 Let's Talk About Your Doubts.
This is a little embarrassing…
We surveyed thousands of our PAYING customers asking them this question.
"What if anything almost stopped you from purchasing NINJA today?"
The 3 main things they told us were shocking.
"A $67 course seemed too good to be true."
"I really thought it was a scam."
"You need more student testimonials."
First things first, it is NOT 'too good to be true'. You're fully protected by our 30-day no-questions-asked return policy. No course has a better refund policy than NINJA. Period. Ironically, our $67 course has a friendlier return policy than the $3,000 courses. See, we told you NINJA was different. 😁
and two… it is NOT a 'scam'. NINJA CPA Review has an A+ rating with the Better Business Bureau of America. (You can even click our seal to verify).
Finally, Here are some student testimonials. 😁
NINJA Success Stories… A Sample
Jennifer's Story
Former Becker CPA / Wiley CPA
Jeff's Story
Former Wiley CPA
What Can NINJA CPA Review Do For You?
NINJA is not just a cool name with cartoon mascots.
NINJA is the fastest growing CPA Review Course in India helping to create new CPAs on a daily basis and we do not plan on slowing down.
It's a shortened form of our course's proprietary study framework… N.I.N.J.A.
The N.I.N.J.A. Framework – was created to guide CPA Candidates through their CPA Exam journey.
It has 3 Core Components:
Study Method
Study Planner
Study Scheduler
There are dedicated versions for each section of the exam:
AUD, BEC, FAR, and REG.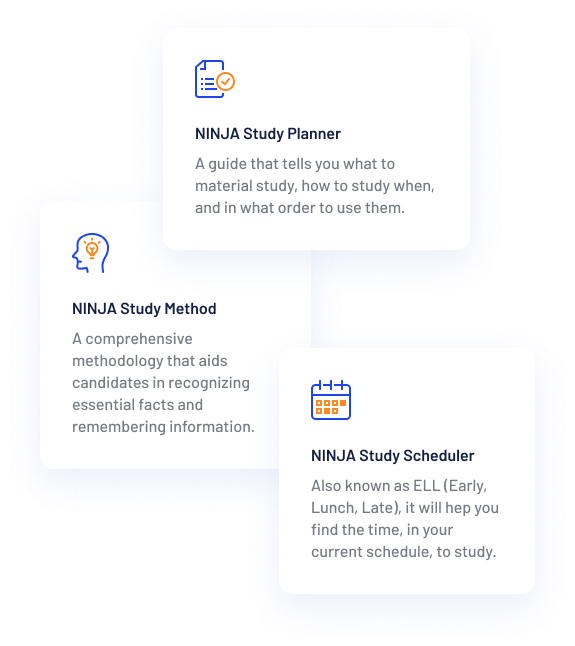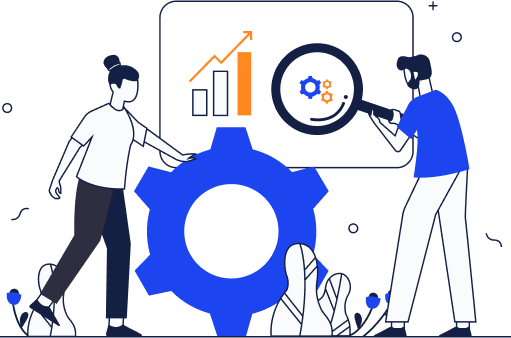 Can a $67 CPA Review Really Work Though?
The short answer is a resounding… Yes!
We get the confusion. When other courses charge $1,000-$3,500 for CPA Review, why would a reputable course charge $67 a month and not lock us into any commitment?
The short answer is: Because we can.
Other courses have big office buildings in big cities and send people to fly around the country convincing firms and university professors to promote their course.
Who pays for that? You.
We charge $67 a month. We figure that if you're happy with NINJA, you'll stick around. 😁
We don't fly around the country promoting our course. In fact, we do zero travel.
Why? CPA candidates come to us – usually after their "big" course isn't working.
We have to continually earn your business and trust each month. That's a good thing for all.
The NINJA Framework (for you NINJA As A Supplement folks) works with ANY course material.
Yes, ANY materials from any other course; Becker, Wiley, Roger, Gleim, Miles… you name it.
You DO NOT have to use the NINJA Study Weapons with the NINJA Framework but if you've struggled with an exam section in the past we'll show you can combine the two for maximum effectiveness.
For people looking to use NINJA as their primary CPA Review and become a US CPA … read on.
Will NINJA Work For You?
At this point, you are likely wondering whether NINJA will be effective for YOU personally?
NINJA CPA Review is a complete course that has also been the #1 CPA Review supplement for over a decade.
Our Lead Instructor is Indian, so NINJA fully understands your path to becoming a US CPA. No other US CPA Review understands India like NINJA.
Based on this, there are two paths forward, please choose the path that best suits where you are in your USA CPA Exam journey.

The NINJA Only path is for candidates who would like to use NINJA CPA as their primary review course.

The NINJA As A Supplement path is for candidates who already have a primary course (Becker CPA, Wiley CPA, Roger CPA, etc.) that hasn't gotten the job done i.e. you've recently failed a section OR you want give yourself that little extra boost to avoid failing.