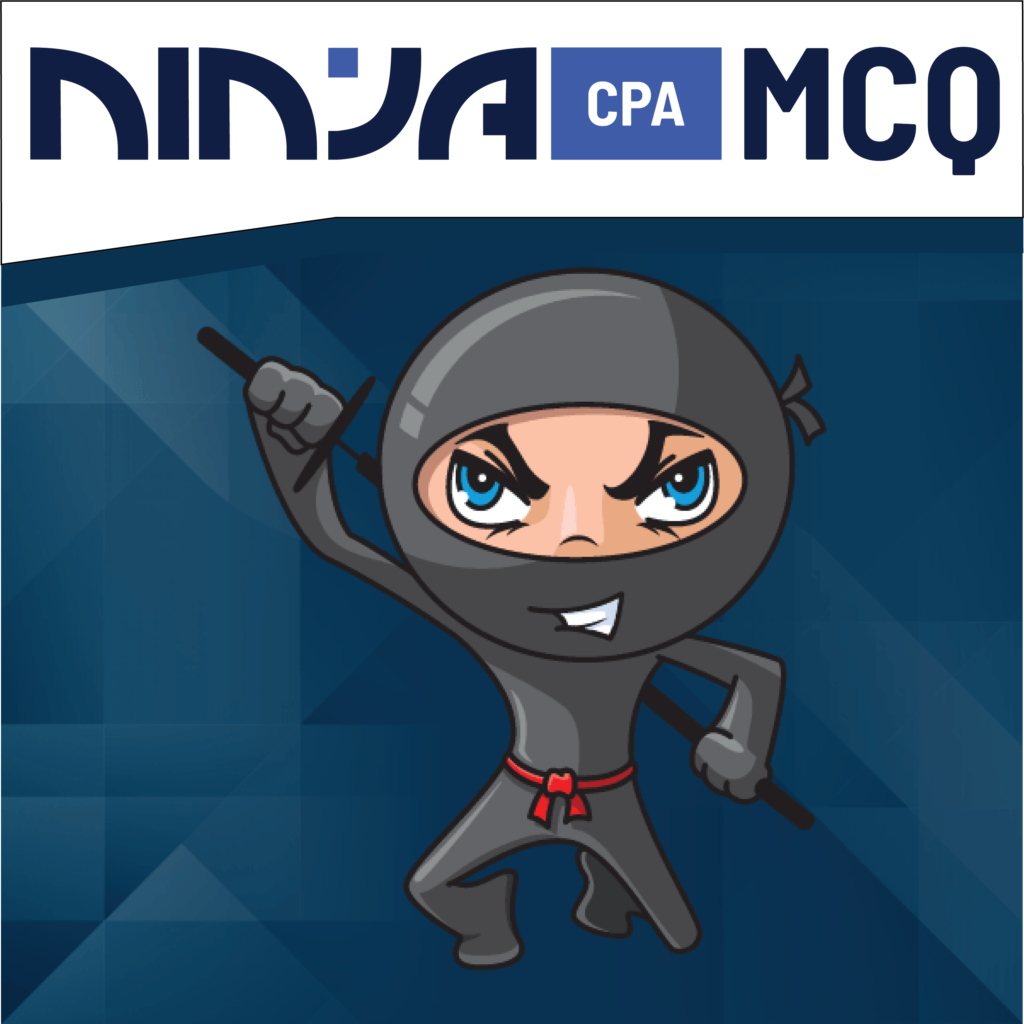 Get Your Free CPA Test Bank
FAR, AUD, REG, or BEC
No Credit Card Required – Only Your Best Email for Your Login
Full CPA Exam Practice Test + Simulations Included
"NINJA MCQ – A must! Solving through all of the MCQ, understanding solutions, and adding new information nuggets to your notes — absolutely critical."

– Olga Timirgalieva, Elijah Watt Sells Award Winner
NINJA MCQ is the #1 Supplemental CPA Test Bank.
Whether you're looking to boost your primary CPA Review Course or you're using NINJA CPA exclusively, this CPA Exam Test Bank, loaded with AICPA-licensed CPA Exam content, stands out above the others.
NINJA MCQ includes:
Thousands of AICPA MCQ & SIMS from Past Exams
Custom MCQ & SIMS Exclusive to NINJA
Adaptive Learning Tailored to Your Strengths & Weaknesses
Unlimited Practice Exams
NINJA MCQ has 7,067 Questions & 357 Simulations, making it one of the largest CPA Test Banks on the market.
FAR MCQ = 2,296 Questions & 125 Simulations
AUD MCQ = 1,419 Questions & 69 Simulations
REG MCQ = 1,633 Questions & 73 Simulations
BEC MCQ = 1,719 Questions & 90 Simulations
2024 TCP, ISC, and BAR Questions and Simulations coming soon!
NINJA MCQ is included with both Study Paths for $67.
Yes, There Are Two Paths You Can Go By…
NINJA CPA Review is a complete course that has also been the #1 CPA Review supplement for over a decade.
One product, two ways it can be used to study.
How would you like to use NINJA?

You plan to use NINJA CPA Review as your 'one and only.' It will be your primary set of study materials that you will conquer the exam with.

You plan to use NINJA alongside another set of study materials you have already purchased. (Becker, Wiley, Roger, Surgent, etc.) Therefore, you will be supplementing that course with NINJA.